A mind-blowing idea or not? Hemp Tea, from Dutch Harvest. In close collaboration with the founder of this new tea brand we developed the name, the packaging and collateral like business cards, flyers, and social media items. Special care was taken to source only sustainable and socially responsible products for production.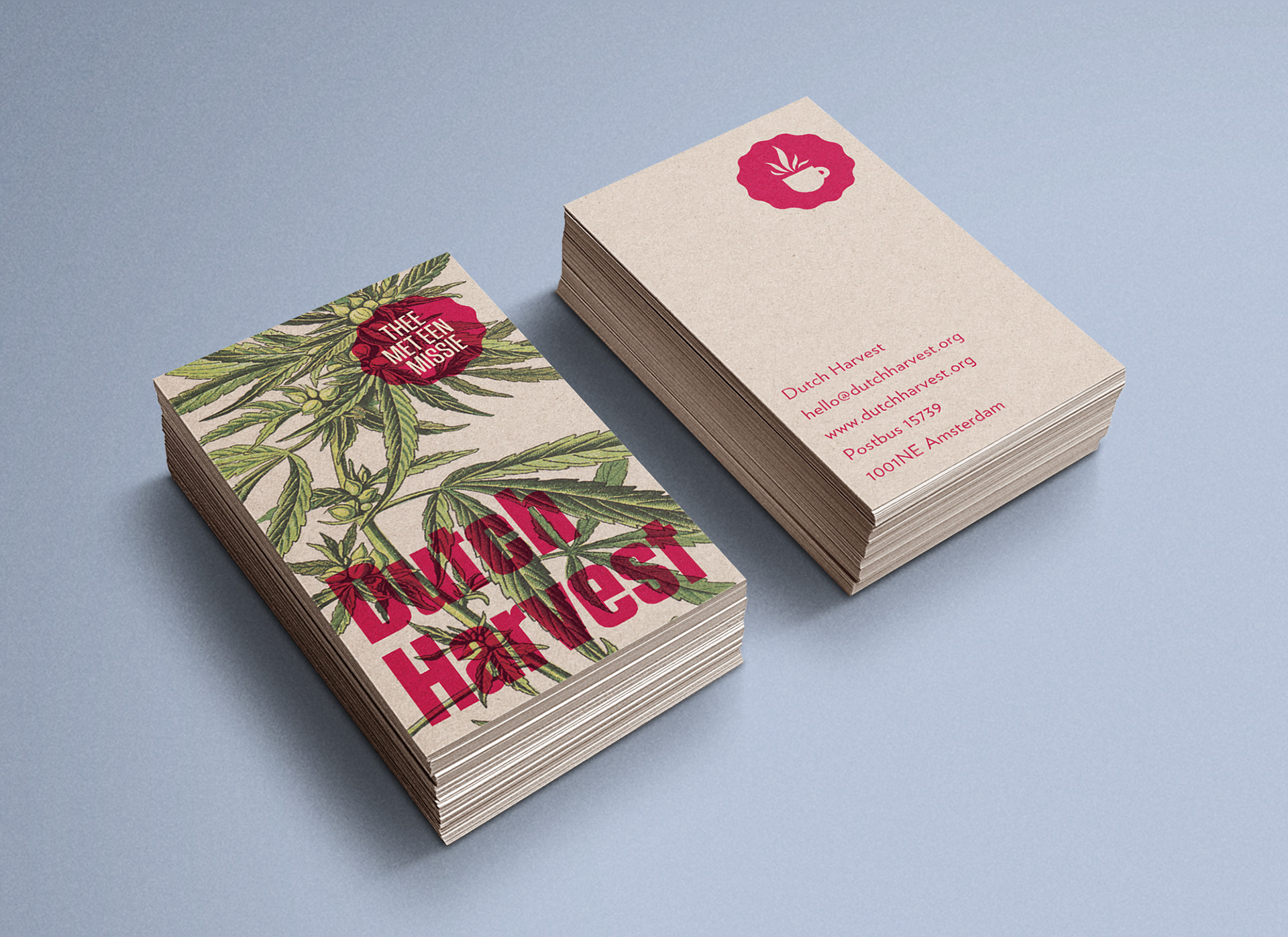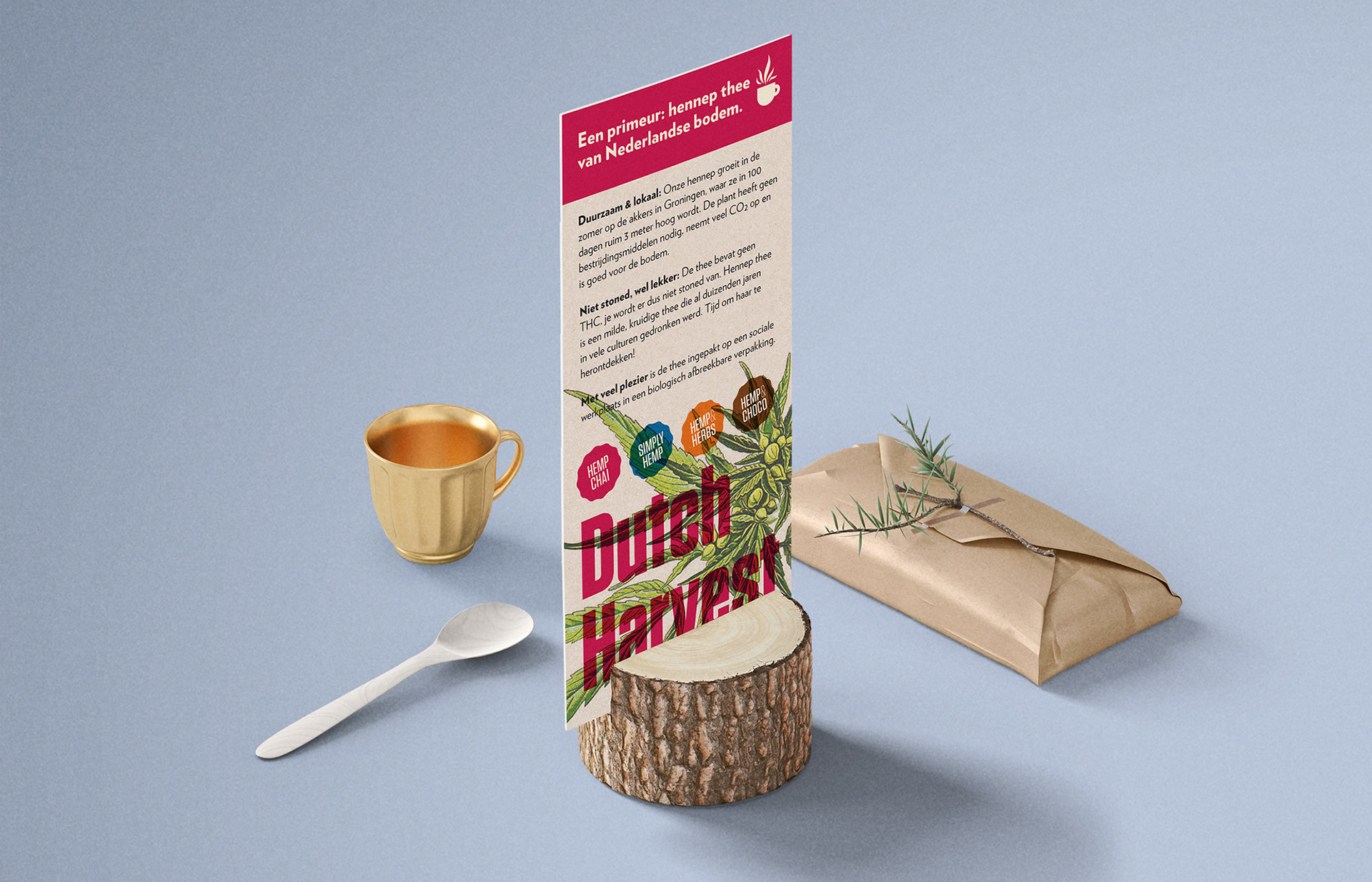 The packaging proves so popular with the buyers that they create photos of the packs they bought and enthusiastically share them on the Dutch Harvest Facebook page.
For the development of the packaging design we included the first brand fans to help decide on the final design. This feeling of collaboration raised the level of loyalty and connection with the Dutch Harvest brand.
S U S T A I N A B L E   &   E T H I C A L
The founder of Dutch Harvest and I really pushed our suppliers to come up with 100% eco-friendly solutions. 
The lining and plastic window in the bag have been specially created for Dutch Harvest from cellulose-based plastic. And the paper bag itself is made from agricultural waste. Both the manufacturers (Bio4Pack and Paperwise) worked together to create a unique, super sustainable, 100% bio degradable, lined pouch. 
The packs are filled by people who work in sheltered employment, so it's done with social responsibility as well.
And of course the product itself — hemp leafs — is actually a by-product of hemp production. (Hemp production for fibers, that is.) Hemp is an incredible, soil-enriching plant. You can find more information on that on
DutchHarvest.org
I think. So overall a very eco-minded product.
The design needed to reflect the eco-cred of the product BUT (and this was a big but) without becoming too weirdy-beardy. 
That's why the flavours of the tea are also very special — created together with a tea sommelier — and not your run of the mill granola-type of hippy tea.
We opted for a bold eco-vibe with a special Dutch Harvest character. And it needed to jump from the (boring) tea shelves as well.
● Over 200 people supported the Dutch Harvest crowdfunding campaign, raising over 15,000 euros to realise the first harvest
● The sales of Dutch Harvest has grown more than 300% within 24 months
● Two years after its market entry, Dutch Harvest is sold in over 300 shops throughout the Netherlands, the UK and Scandinavia.
● 6 full feature items in Dutch major news media
● 3 TV & radio interviews at top-tier Dutch radio stations
● 20+ articles in local media and special interest magazines
T E N Z I N G   B R A N D   S H E R P A
As a designer, I like to work with founder/partners who really care about their product and their brand. I help them create something that aligns with their aspirations and ideas as well as their business goals. That's why I call myself Tenzing, the brand sherpa.