For a small chain of yoga stores in the Netherlands, Tenzing produced a suite of design solutions. Yogisha stores stock all the essentials for the yoga lifestyle. Together with the founder, we looked for a way to convey the yoga essence without getting too woo-woo about it. We reduced the branding to simple black & white graphics and injected texture with contrasting patterns. The pared-down look is not bare, but actually rich and vibrant in simple details.
Yogisha's gift card: a credit-card that can be loaded to the appropriate amount.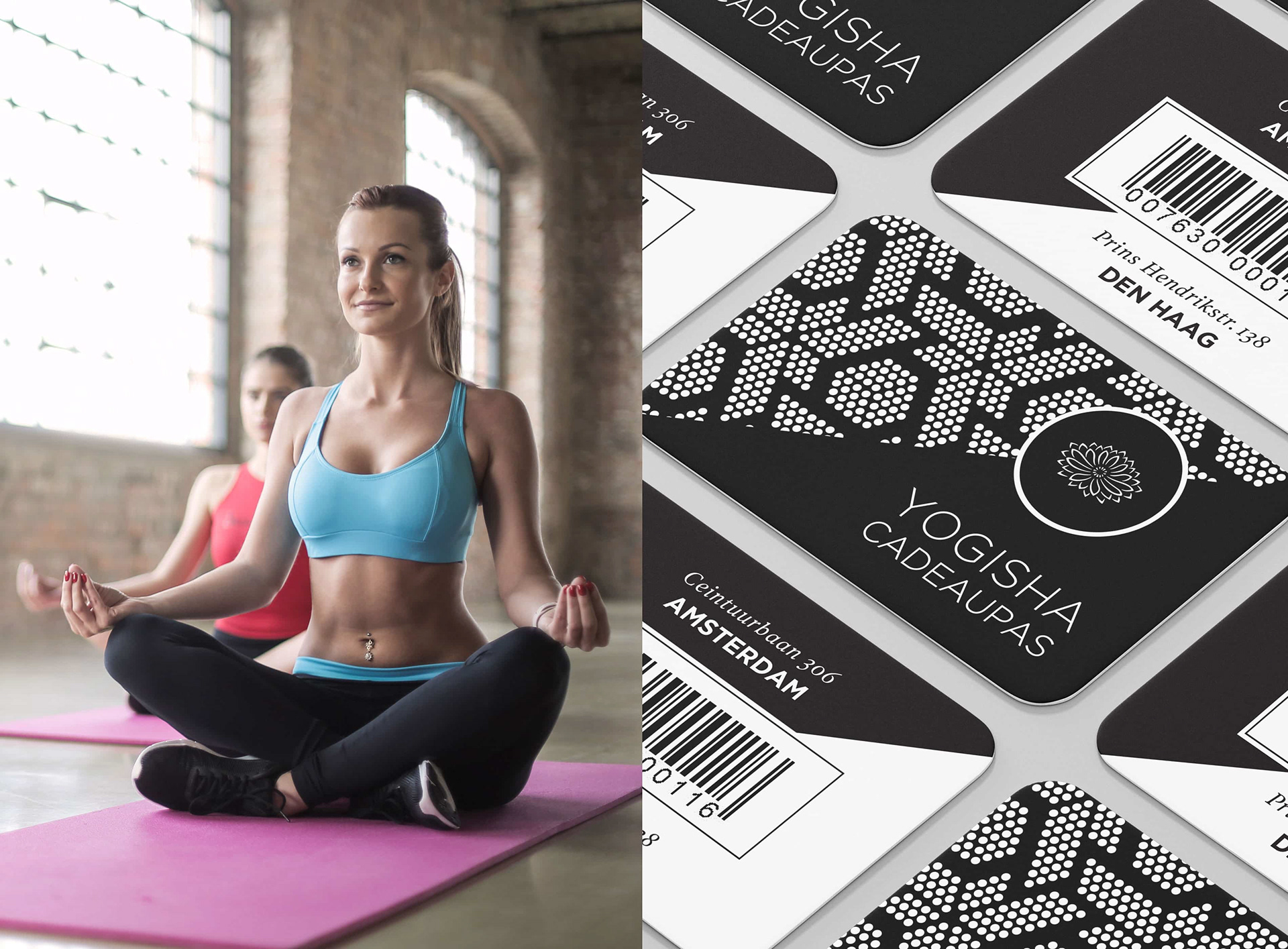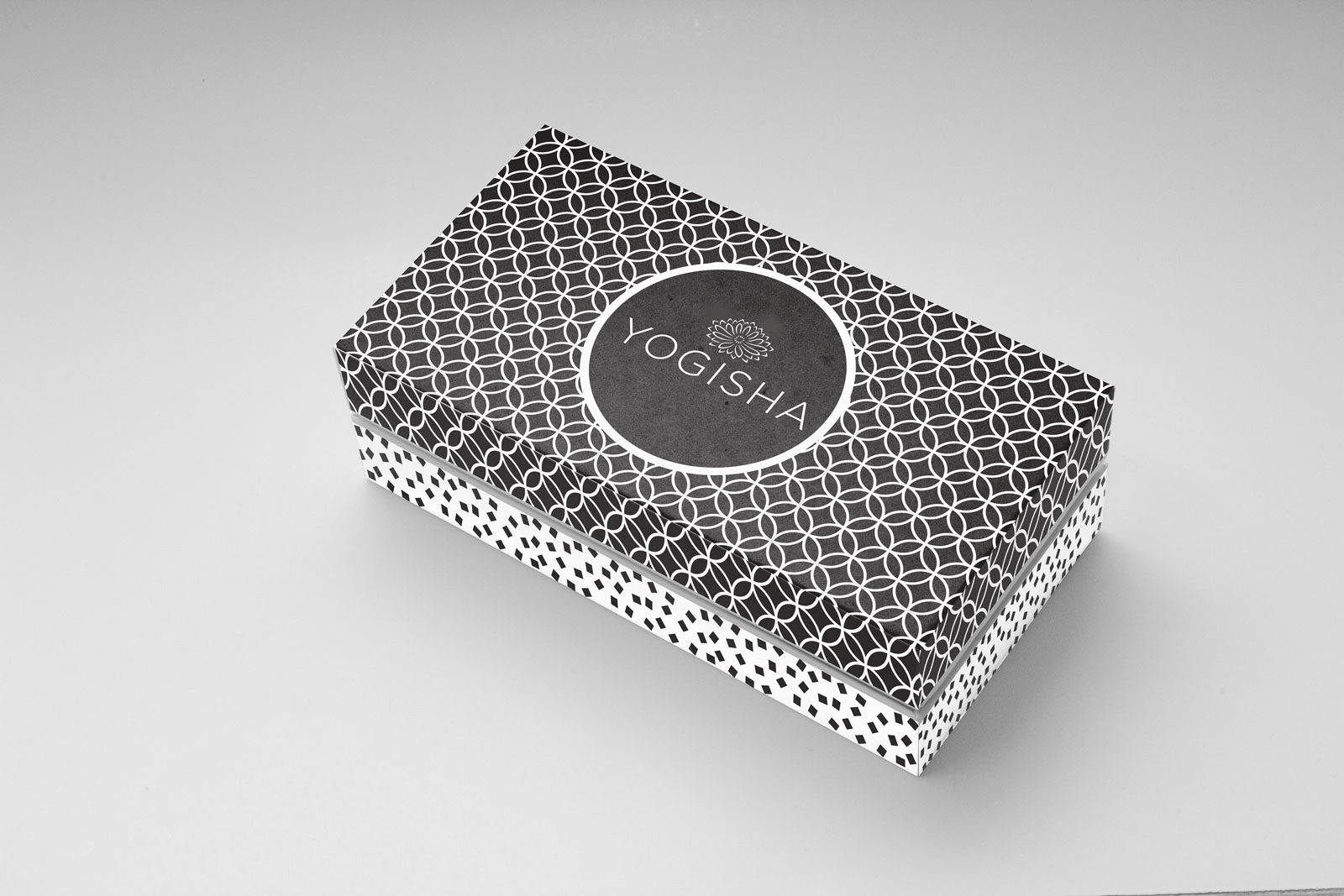 Examples of posters in the vicinity of the yoga stores.